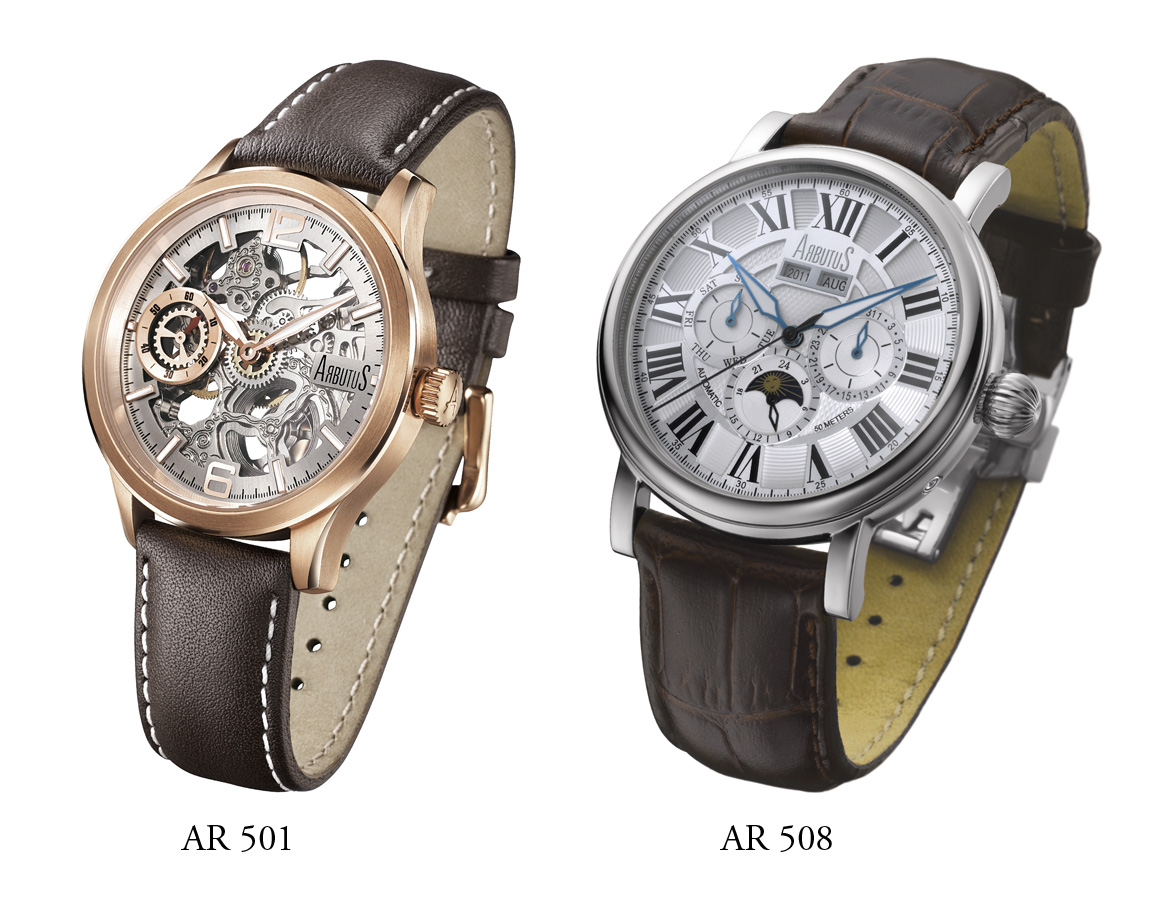 For timepieces made and assembled in China, Arbutus does, in our opinion, deserve to be commended based on the quality of its designs and watchcases. The watchcases for instance, have a nice feel and weight to them. Design-wise, well, see to believe.
The brand originated from a small town in Canada and it is said that a gentleman by the name of Albert Reed together with his brother founded the company in the 1980s in New York. As he had experience of some three decades in a watch factory in Shanghai, the brothers decided to import watches into America for domestic sale.
According to the Arbutus corporate website, its focus in the 1980s was fashion quartz analogue watches.
When Reed retired in 1992, his company was sold and Bomass International became a shareholder. Today, the brand is still based in New York but production is carried
out in China.
In 1998, the first automatic watch was launched by the brand. By the end of 2000, Arbutus only produced fully mechanical watches. The focus was centred on classic
mechanical watches.
The challenge for the made in China Arbutus watches was essentially quality and precision timekeeping. "From the variance of between plus-minus 45 seconds and plusminus60 seconds a day, we have improved the precision of our watches by 50%," states Eric Lai, general manager, Bomass International.
The issue was related to certain components used in the Chinese movements. "In 2008, we changed the barrel and mainspring to components made by the Swiss and the variance improved to plus-minus 30 seconds a day," he adds.
That still leaves room for improvement but with the majority of its timepieces at the sub-S$1,000 range, the collections are affordable and targets mainly first-time buyers of mechanical watches.
Today, Lai discloses that around 50% of the watch movements are sourced from Sea-Gull (Tianjin Sea Gull Watch Manufacturing Group) which was established in 1955.
In early 2012, Arbutus was made available in Singapore with the appointment of Crystal Time as the exclusive distributor.
Though there are around 30 point-of-sales in China, Lai concedes that there are "Chinese buyers who do not want Chinese movements". That is why there will be a collection in the near future utilising Swiss movements.
Arbutus will also be diversifying into other accessory product segments such as sunglasses, tie-clips, cuff-links and leather products.
Most popular articles :